Ohjelma 2022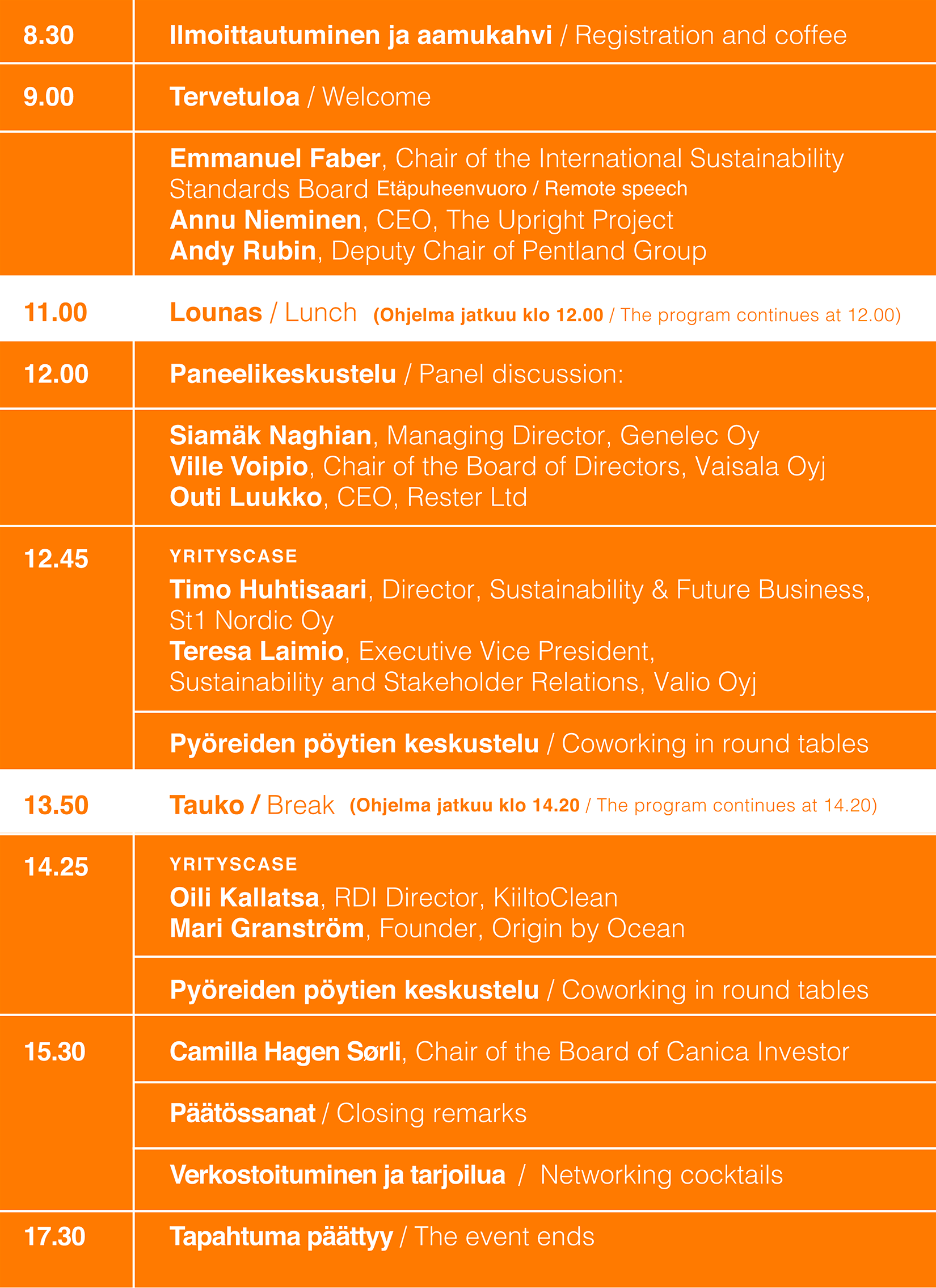 Emmanuel Faber
Chair of the International Sustainability Standards Board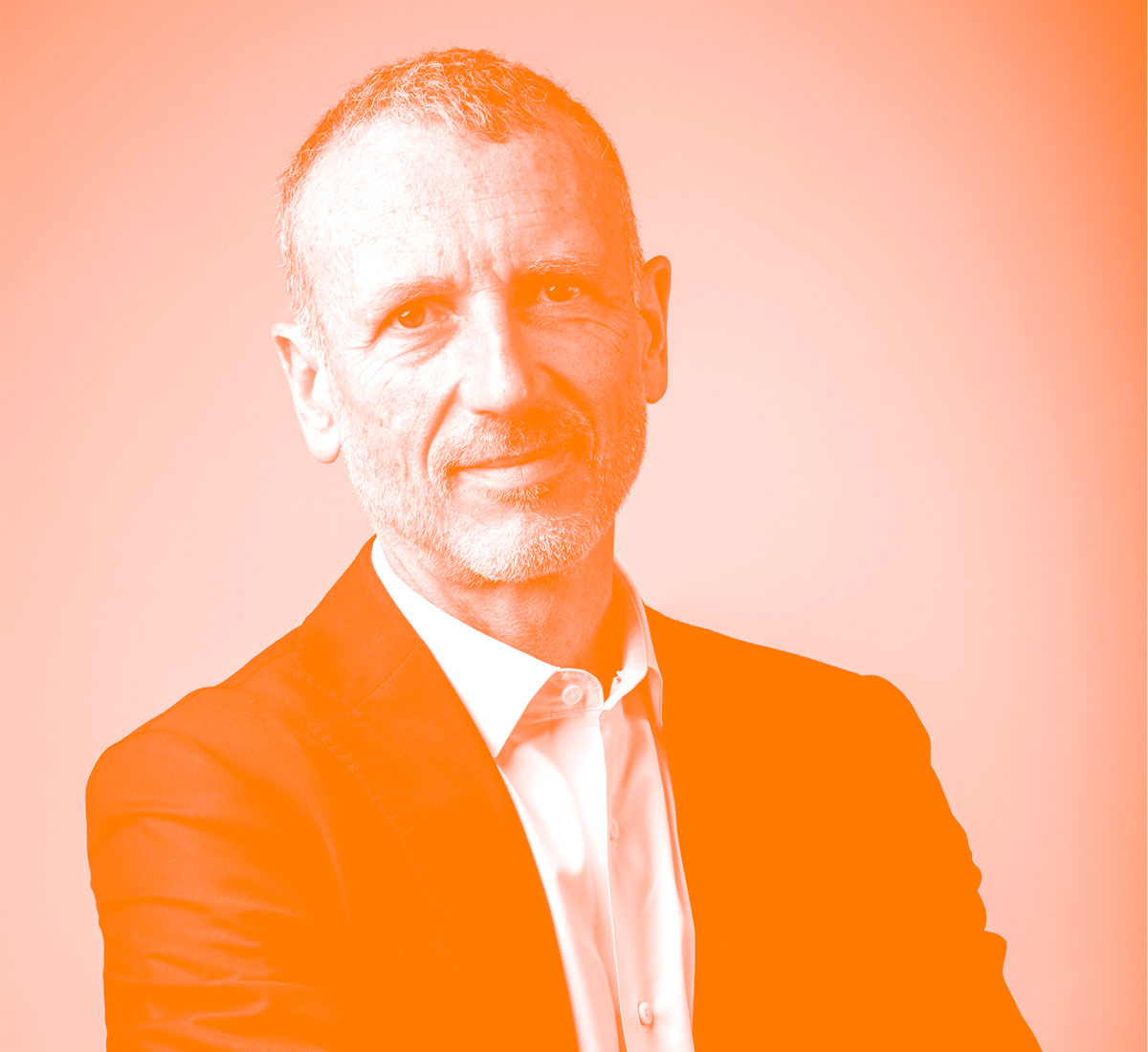 Emmanuel Faber was appointed as the inaugural Chair of the International Sustainability Standards Board in December 2021, effective 1 January 2022. He is well-known for his passion for sustainability and his leadership positions at multi-national food products company Danone for the past 20 years. He joined the company in 1997 as Chief Financial Officer, Strategy, and served as its Chief Executive Officer from 2014, as well as Chair of the Board from 2017 until 2021. He became a partner at Astanor Ventures in October 2021.
Faber has lived and held senior leadership positions in Africa, Asia, the Americas and Europe. He has founded and chaired several international organisations and initiatives, including the One Planet Business for Biodiversity coalition and the G7 Business for Inclusive Growth coalition—co-chaired with the OECD Secretary General. He initiated Danone Communities, a social business initiative providing funding to bring nutrition and water access for vulnerable communities, as well as the Livelihoods Venture, which provides funding for ecosystem restoration and the development of sustainable farming in emerging economies.
Prior to joining Danone, he held roles as Chief Financial Officer and later Managing Director at Legris Industries. He also has experience from investment banking at Baring Brothers and as a consultant at Bain & Company.
He holds a Master's degree in business administration from HEC Paris, France.
Camilla is an owner of Canica Group, a privately owned investment company based in Norway. (Orkla ASA, Anora ASA, Komplett ASA). She serves as the Chair of the Board of Canica Investor, in addition holding board positions at other corporate companies including Canica AS and Jotun AS (global coatings company).
Camilla holds several years of experience within retail, sustainability, marketing, management, business development and strategy. She is an EMBA Candidate at The TRIUM Global EMBA class of 23 (LSE, HEC, NUY), holds a BA from Kings College London and an MA from University of Oslo, in addition to having obtained executive education from Harvard University.
Camilla is passionate about responsible ownership and have been leading several strategic initiatives as implementing sustainability as a part of Canica´s overall strategy. Orkla ASA was recently ranked among the top 100 most sustainable companies in the world by WEF, and Camilla has become a renowned speaker on the topic. She is in addition an advisory member of the Oxford Ownership Research Project.
Being an advocate for women and health she is a Founding Member of Maverick Collective and promoting female leadership and diversity as the Chair of SHE Community, arranging the yearly global conference on diversity, She Conference. Camilla was elected as a Young Global Leader of the World Economic Forum 2018 and is an active member of the Community. She lives in Oslo with husband and 4 children.
Andy Rubin is Deputy Chair of Pentland Group a UK based, private family owned company operating in sports and fashion. Andy is a member of the third generation of owners.
Pentland owns global brands Speedo, Canterbury, Berghaus, Ellesse, Endura and Mitre and is the global footwear partner for Lacoste. The Group is the majority shareholder in JD Sports Fashion plc, a publicly listed international multichannel retailer in sports, outdoor and fashion operating over 3,300 stores in 20 countries.
Andy is a Companion of the British Academy of Management and Vice Chair of the World Federation of the Sporting Goods Industry. He is an Honorary Professor in the Department of Entrepreneurship, Strategy and Innovation at Lancaster University and a Family Advisory Council Member for the Said Business School at the University of Oxford's research programme examining the benefits of corporate purpose.
He is an Enterprise Fellow of the Prince's Trust, an ambassador for Leaders Quest and served on the Board of In Kind Direct, the UK's leading redistribution charity, for over 20 years.
Andy read Law at Trinity College, Cambridge University and received an MBA from Harvard Business School.
Timo Huhtisaari
Director, Sustainability & Future Business, St1 Nordic Oy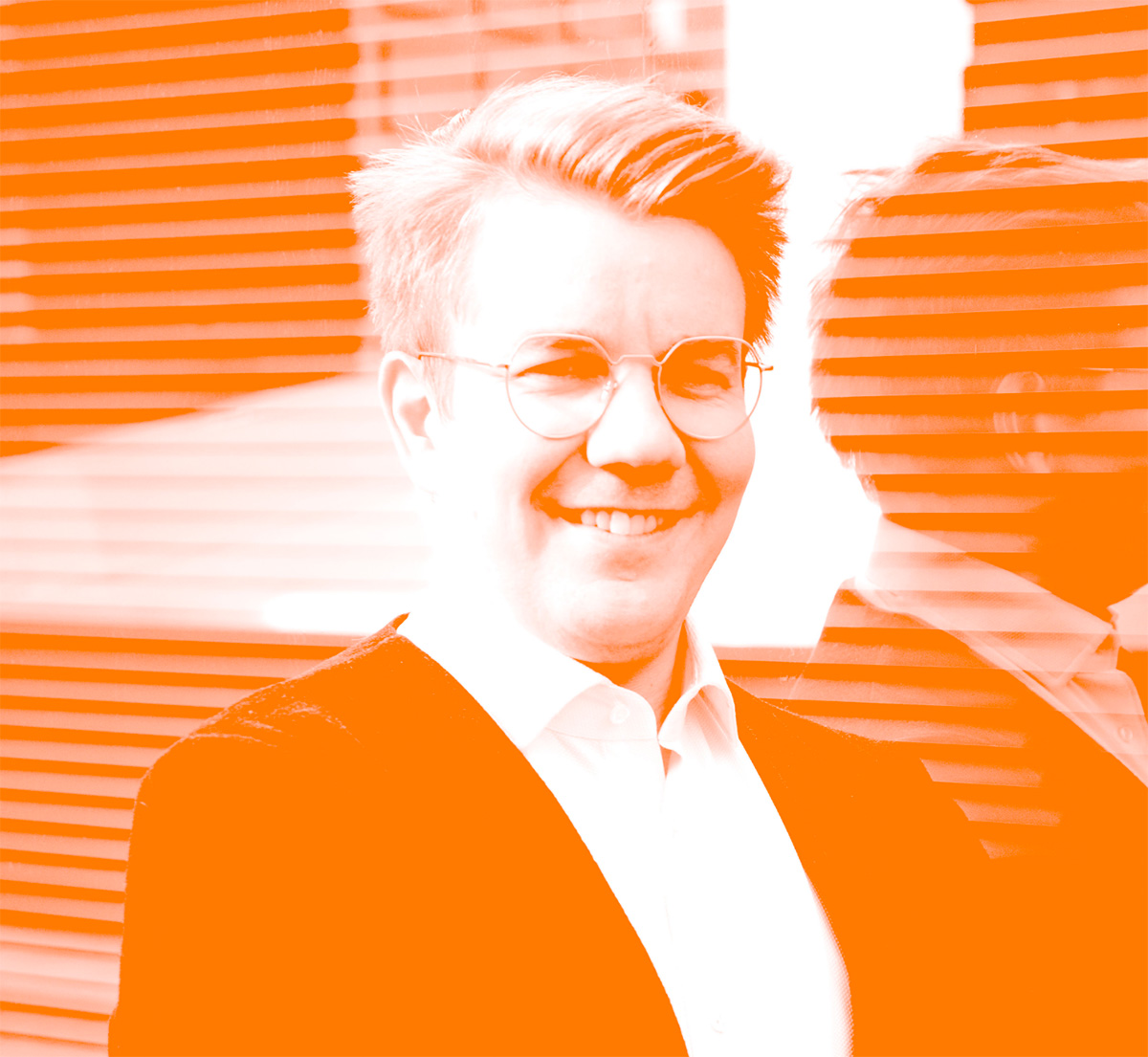 Timo is Business Unit leader of Sustainability and Future Business at St1 Nordic. 
In his work he is determined to challenge the conventional and the tools used are his energy and passion for the
cause. The impacts that companies have on the surrounding world, people and our planet, are the essence of sustainability work. He is focused at St1 to help developing to find new business in transforming energy sector and developing solutions to solve climate change and to create a positive impact. To demonstrate this positive impact it is also extremely important to communicate about the work to stakeholders as transparently as possible.
Ville Voipion elämäntehtävänä on tehdä maailmasta parempi paikka kestävän teknologian avulla. Hänellä on tieteellinen ja teknologinen tausta teknologiajohtajana, tutkijana ja liiketoimintajohtajana.
Nykyisin hän toimii aktiivisesti startup-maailmassa sekä hallitusammattilaisena.
Ville on Vaisala Oyj:n hallituksen puheenjohtaja ja Turun kauppakorkeakoulun työelämäprofessori aiheenaan kestävä kansainvälinen liiketoiminta.
Siamäk Naghian toimii tällä hetkellä toimitusjohtajana Genelecillä, joka on kansainvälisesti johtava äänentarkkailubrändi. Naghian tuli Genelecille vuonna 2005 tuotekehitysjohtajaksi, vuonna 2010 hänet nimitettiin yhtiön varatoimitusjohtajaksi ja vuodesta 2011 lähtien hän on toiminut yhtiön toimitusjohtajana.
Hänellä on diplomi-insinöörin, tekniikan lisensiaatin ja tekniikan tohtorin tutkinnot Teknillisestä Korkeakoulusta, joka nykyään tunnetaan nimellä Aalto yliopisto. Vuonna 2018 Naghian nimitettiin vuoden yritysjohtajaksi Suomessa ja Aalto-yliopiston sähkötekniikka-korkeakoulun vuoden alumniksi 2020. Ennen liittymistään Genelecin tiimiin hän työskenteli pitkään Nokialla monipuolisesti tutkimustehtävissä sekä liiketoiminnan kehittämisen johtotehtävissä.
Annu Nieminen on The Upright Projectin perustaja ja toimitusjohtaja.
Upright rakentaa uudentyyppistä AI-avusteista kvantifikaatiomallia yritysten kokonaisvaltaisten vaikutusten mittaamiseksi tiedonluontiin, talouteen, ympäristöön, ihmisten terveyteen ja yhteiskuntaan. Aiemmin Nieminen on työskennellyt mm. keskisuurten suomalaisten kasvuyritysten yhteisön Kasvuryhmän toimitusjohtajana ja johdon konsulttina McKinsey & Companyssa.
Outi Luukko currently works as CEO, founder & board member in Rester Ltd and as a board member & co-founder in Touchpoint Ltd. Outi's previous career as an entrepreneur and ceo has been in advertising and design branch 1992-2007 (company sold).
Outi is an entrepreneur by heart, dedicated to valuebased business having expertise in strategic planning and business development. She has been a keynote speaker in many domestic and international forums.
Rester Ltd is 2019 established Finnish company offering to b-to-b sector circular solutions and possibility to recycle waste textiles to new textile fiber and high quality raw material.
TouchPoint Ltd is 2008 established Finnish company providing sustainable workwear solutions. Since the beginning, the company has been a forerunner in finding sustainable and circular business models.
Mari is a founder of Origin by Ocean, urban activist, passionate environmentalist, and organic chemist all in one package.
Mari believes in the power of doing rather than talking: If there's a will there is a way. Origin by Ocean develops biorefinery technology based on the marine biomass and address the eutrophication problem of the oceans. Origin by Ocean values lie deep in the oceans and with their actions they want to bring back the natural balance of the marine ecosystem.
Oili Kallatsa works as RDI director in Kiilto Hygiene Business. Kiilto wants to be environmental leader in its field and RDI has integral role in developing sustainable solutions for future business. Oili has been part of building Kiilto's environmental program Promise to the Environment which covers all operations from everyday routines to innovations and to helping customers to meet their targets.
Oili has chemistry background and has PhD in organic chemistry. Since then she has worked in RDI and leadership positions in multiple industries from pharmaceuticals to process chemistry. In her work she sees important to build innovative culture where people can act with their full potential. With innovations world's sustainability challenges can be solved one at the time.
Teresa Laimio
Executive Vice President, Sustainability and Stakeholder relations at Valio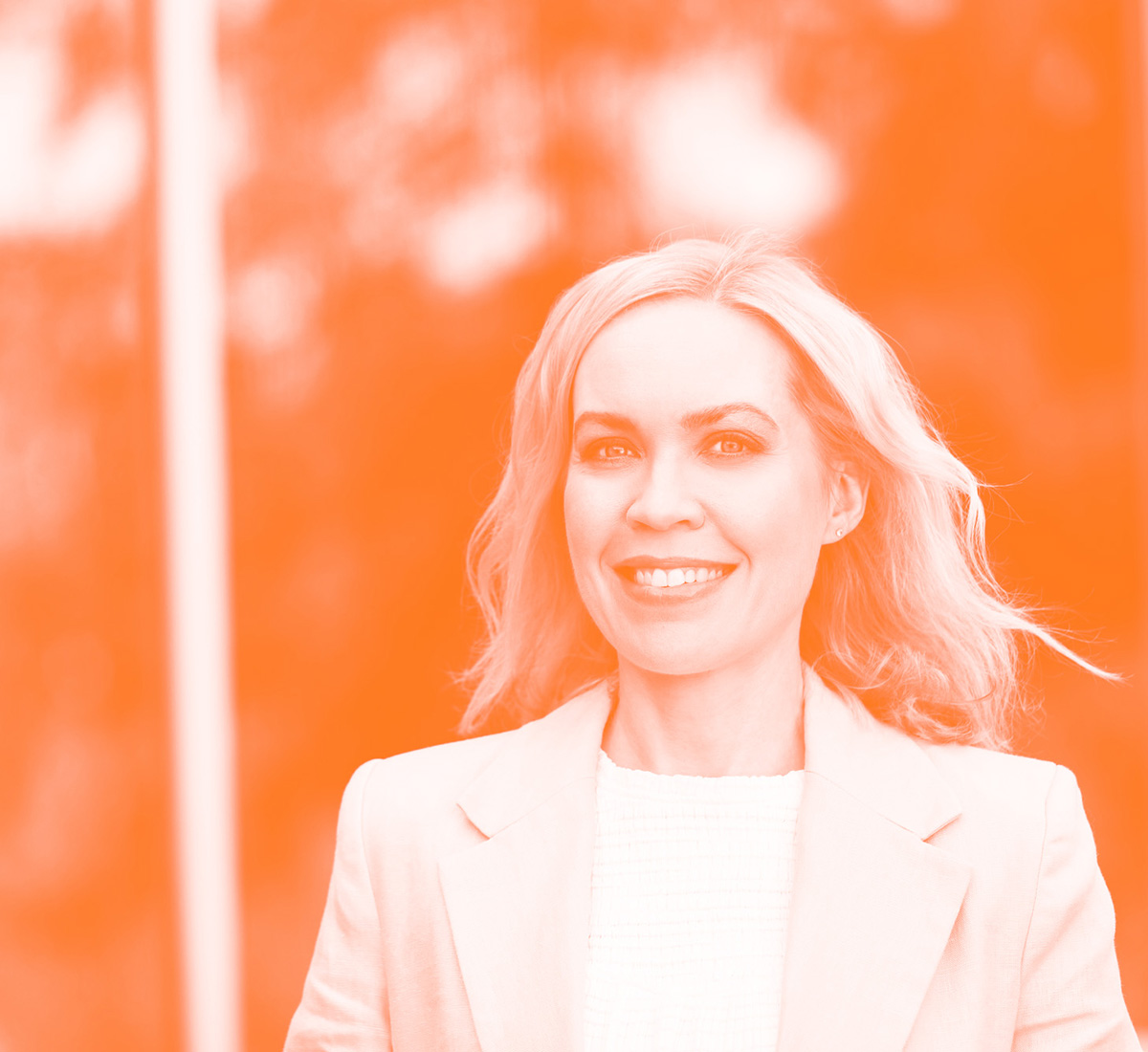 Teresa is Executive Vice President, Sustainability and Stakeholder relations at Valio. She is known for many leading positions in the company for the past 20 years, and in her current role she is responsible for group sustainability, primary production, legal affairs, group communications and public relations. She is also the chair of Suomen Lantakaasu Oy, the joint venture biogas company with St1, and a board member of PTT (Pellervon taloustutkimus). Teresa has legal background and holds LLM from Helsinki University and EMBA from Aalto University.
Food consumption and food production have globally significant impacts on the environment, society, animals and people's lives. Cutting the carbon foot print of milk chain to zero by 2035 is one of Valio's strategic priorities. In her work Teresa is focused on concrete actions with pragmatic approach without forgetting business opportunities and the importance of securing domestic food supply during uncertain times. There are no quick wins in combating climate change and Teresa together with her colleagues are committed to solve these challenges. Teresa is very proud of Valio's innovative products and Valio has also been elected as the most sustainable brand in Finland for 8 times in a row.
Moderaattorit 2022
Nina Rahkola
Nina Rahkola on journalisti, dokumentaristi ja tv:stä tuttu haastattelija. Hän on juontanut vuosien ajan MTV3-kanavan eri ajankohtaisohjelmia. Lisäksi Rahkola on palkittu dokumentaristi, joka on kiertänyt kuvausreissuilla eri puolella maailmaa slummeissa ja Intian kapinallisalueilla. Pitkä uutiskokemus ja kokemukset maailmalta värittävät lempeästi Rahkolan maailmankuvaa.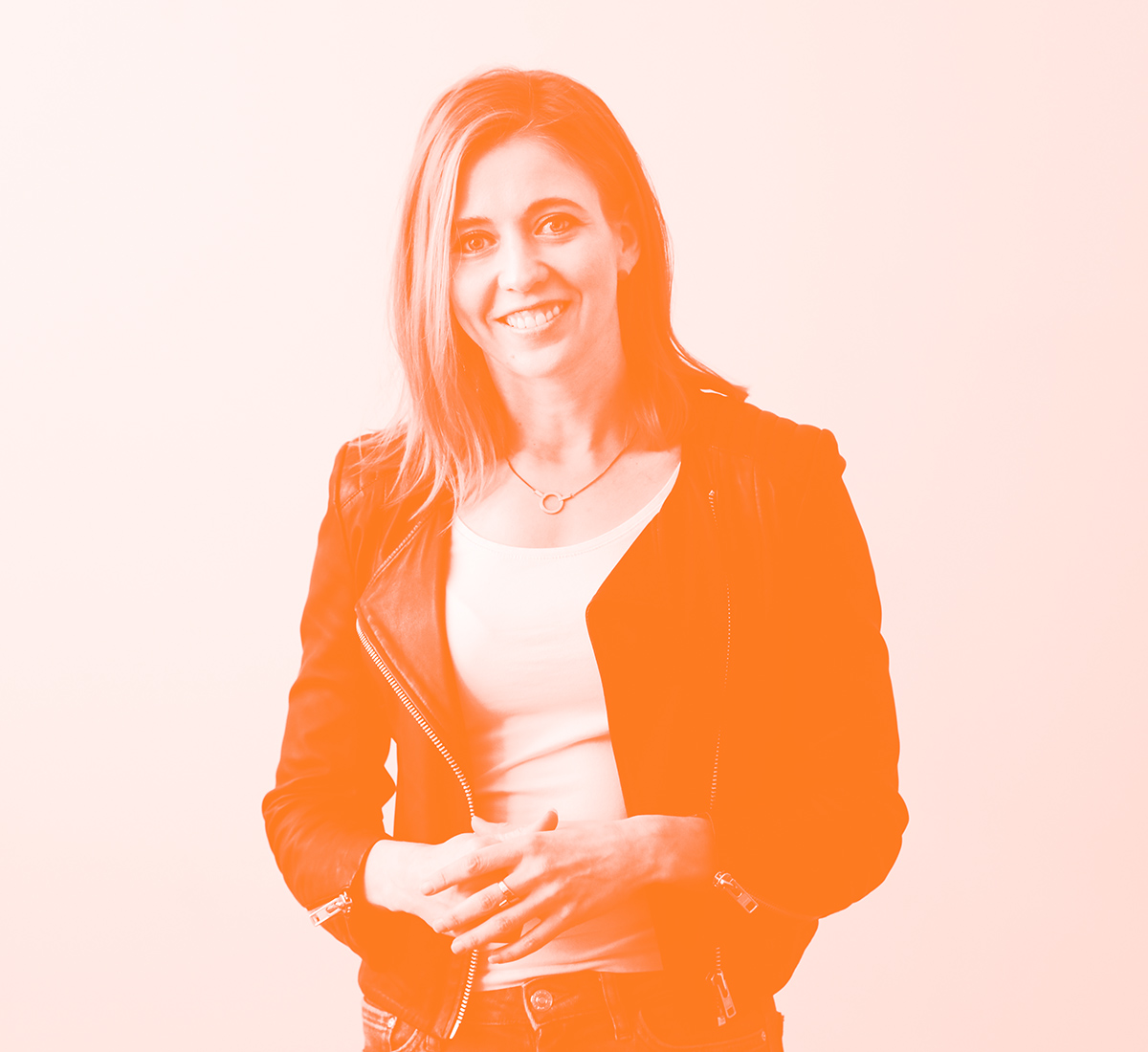 Peter Nyman
Peter Nyman on journalisti ja viestintäammattilainen. Hän on koko kansan tuntema tv-juontaja ja uutisankkuri, joka on urallaan voittanut lukuisia Telvis- ja Venla-palkintoja. Peter on erittäin kokenut yritystapahtumien ja asiaseminaarien moderaattori. Hän tekee myös viestintävalmennuksia yritysten johto- ja avainhenkilöille ja puhuu viestinnästä myös suuremmille yleisöille.